Michael Hepworth
HOLLYWOOD(Perfect Meal Today)12/8/14/–In today's busy world, we all want tasty, wholesome AND convenient meal solutions. Surprise! The frozen food and dairy aisles offer it all! As an initiative of National Frozen & Refrigerated Foods Association, which promotes the sales and consumption of frozen and refrigerated foods, Easy Home Meals came to life as a resource to find simple recipes, easy meal ideas, new product information, tips and much more.
We launched our Easy Home Meals blog this past spring to help you find real solutions for your real life needs. Our Easy Home Meals blog is a place to find recipes, meal ideas, tips and tricks and culinary inspiration—with help from shortcuts from the "cool" aisles of the grocery store.
So, what does that have to do with eggs, you may ask? Eggs are especially important to the Easy Home Meals team for their health benefits and versatility. What we love about eggs is that they're more than just a breakfast staple. You can incorporate eggs into every meal occasion due to their adaptability! Being an egg-sential part of many food menus, eggs seamlessly fit into a variety of cuisines while maintaining a comfort-food appeal. In 2014, American eateries have seen an increase in dishes that highlight eggs from breakfast to dessert. Because of this trend, 2014 is known as "The Year of the Egg" due to the explosion of egg dishes that go from your average morning omelet to global-inspired lunch and dinner entrées.
Since eggs are an ingredient known for their versatility and nutrition, incorporating them into a variety of dishes works best for those who want delicious and healthy meals. What's also great is all of the creative possibilities you have with eggs. Between combining eggs with Greek yogurt to make lighter deviled eggs, to topping salads with hard boiled eggs for a protein punch and even having eggs for dinner like the popular steak and eggs dish.
Check out some of our favorite creative recipes using eggs!
Egg-cellent Breakfasts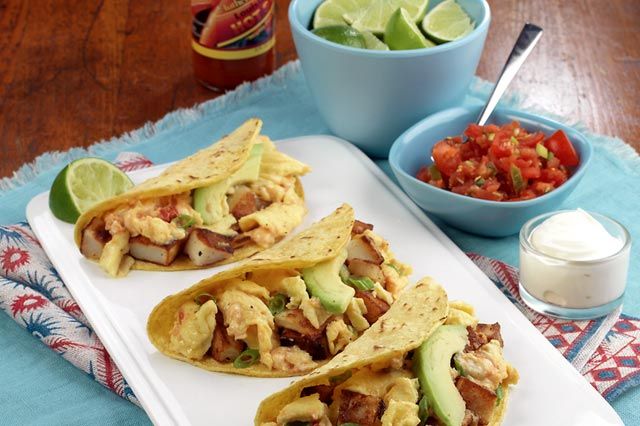 Tacos aren't just for lunch or dinner. These Cheesy Egg and Potato Breakfast Tacoscombine cheese, eggs, refrigerated potatoes and refrigerated tortillas for a unique but tasty breakfast!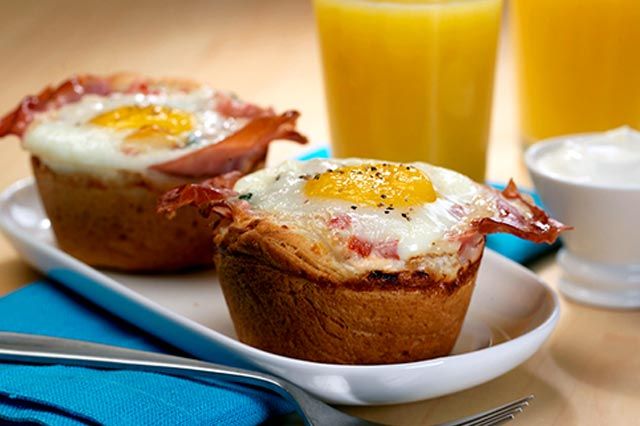 Think beyond your typical breakfast and use refrigerated biscuit dough to make these delicious Prosciutto and Egg Biscuit Cups!
Egg-tastic Lunches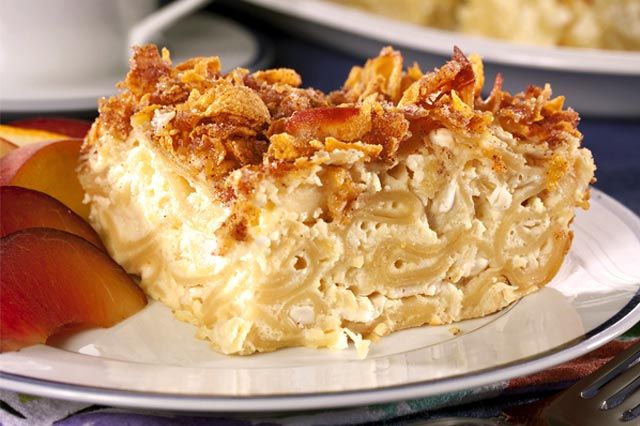 Combine eggs with sour cream, cottage cheese, noodles, pineapple and a few other ingredients to make this classic European dish known as "kugel" or Pineapple Noodle Pudding!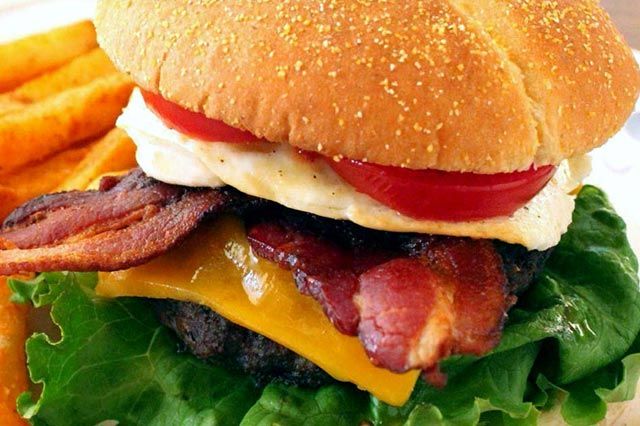 Cheeseburgers are a lunch staple—take yours to the next level by topping it with a fried egg like in this Cheddar Burger.
Egg-licious Dinners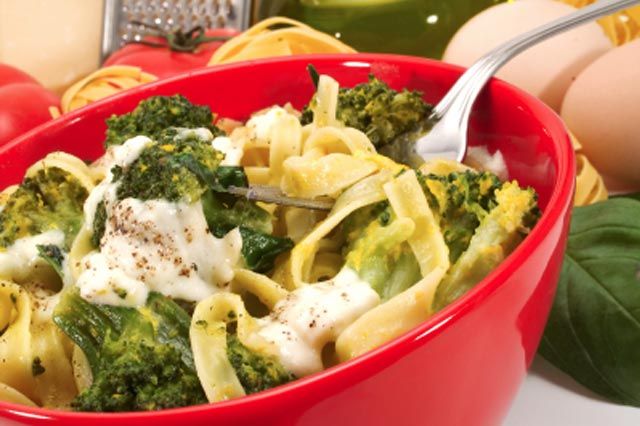 For those who wish to have a tasty vegetarian option put a unique spin on an Italian classic with Spaghetti with Caramelized Onions and Fried Eggs!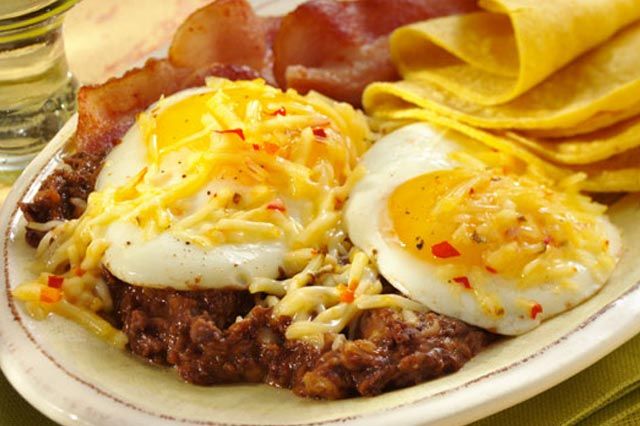 Kick this classic breakfast dish up a notch with spicy cheese and refried beans to make it a dinner— Pepper Jack Huevos and Refried Beans!
Dessert
Eggs are often behind-the-scenes of your most loved desserts—like this Mini Smore Pie!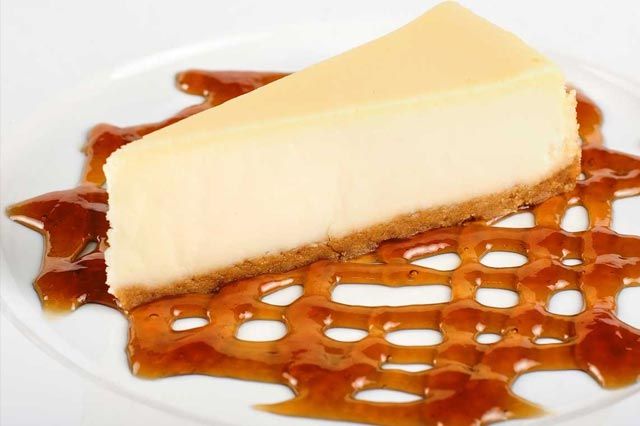 We also can't forget this seasonal favorite Eggnog Cheesecake!
Need more Easy Home Meals inspiration? We encourage you to follow the Easy Home Meals website, blog, Facebook, Twitter, Pinterest or YouTube for even more inspiration, meal ideas, and recipes!
All of our eggs are always 100% cage free. That means that no matter which NestFresh Eggs you choose, you can be sure that the hens that laid your eggs had room to roam around large barns. Not only that, but our hens are also free to jump on perches, run throughout the barns, lay their eggs in nestboxes, flap their wings, preen in a dustbath, socialize with their friends, and enjoy all of the perks of being a 100% cage free NestFresh hen. Because we treat our hens so well, they produce the freshest, best tasting eggs. The happiness of both our hens and our customers are our highest priorities. Or, to put it simply, happy hens, healthy humans.
Since the beginning, NestFresh has always been committed to treating our hens humanely and giving them a more natural way of life. While we try to produce the humane alternative to regular eggs, we also try to produce them in the most local, natural and sustainable way, too. For us, that means NestFresh hens eat only the best vegetarian feed and are never exposed to hormones, antibiotics, or any harmful chemicals. NestFresh Eggs come from small family farms across the country and are packed into recycled, recyclable, and compostable cartons.
Over the years we have continued to add more farms to our network of family farms and developed even more options for people that want the best eggs possible. In addition to the cage free eggs that started NestFresh, we now offer Non-GMO Free Range, Organic, Pasture Raised, Omega-3, and Liquid Eggs from 100% cage free hens. Each of these come from family farms that are committed to sustainable agriculture and humane animal care. We invite you to learn more about us, our farms, and our products.
MICHAEL HEPWORTH
287 S.Robertson Blvd, Beverly Hills, CA 90211
http://twitter.com/MrSpiritsman
http://spiritsman.blogspot.com

http://alquimie.com.au/publicatio