Michael Hepworth
9 Circles of Hell Small Batch Chile Powder
By Chef Pete
Laguna Woods(Perfect Meal Today)7/20/15/–A friend of mine contacted me last week and said that he attended the California Hot Sauce Expo in Long Beach on July 11 and 12. He then handed me this rather small envelope and said "handle with caution". I asked "how much caution?" He told me to read the package.
This spice mix is a combination of 9 of the hottest peppers that grow on planet earth. The scoville heat units in this mix exceed over 2 million. That is very HOT! As a retired chef, being the hottest is not necessarily the best. There has to be a flavor curve to really enjoy and appreciate extremely hot food.
I divided the spice mix in half. Very Important! 1. When opening the spice package don't let your first instinct be to smell the contents. This will clear your sinuses for about month! 2. Use gloves when touching and rubbing the spice mix. You may think washing your hands will get the spice off, until you rub your eyes? OUCH!!
One half was not altered. The other half I added brown sugar, 3/1 mix. I purchased a pork loin and chicken breast. I know BBQ purist would scoff at using a pork loin, but if you know how to BBQ, you can BBQ a pork loin. I split the loin in two and rubbed one with the untouched spice mix and the other with the brown sugar added mix. I wrapped them both in plastic and refrigerated overnight.
The next afternoon, friends were invited and the grill was fired up. I use a WEBER because it works!! I cooked them using non-contact heat method and not directly over the coals. 3 hours later the pork and chicken looked beautiful coming of the grill. Nice color, hint of singe, and the smell was very unique.
After the heat settled and the sun was setting here are my comments. Overall, the untouched spice mix was VERY hot, too hot for the faint of heart. But for the pepper professionals, this was a walk in the park.
Perhaps a long, hot walk, but a walk non the less. There is such a diverse pepper combination that is difficult to peg a dominate flavor source. I see the listed ingredients are not in order by scoville heat unit scale measure but in a manner that each pepper's heat compliments each other. Remember the flavor curve? This was excellent.   Well done 9 Circles. The chicken was wonderful as well. I look forward to adding this spice mix to my kitchen inventory.
The pork loin and the chicken breast that were rubbed with the brown sugar spice mix were obviously not as hot. But for the folks that can't really handle the heat, but want to be bold enough and try the flavors of these wonderful peppers, this mix works. The brown sugar calmed the intense heat as provided by all these peppers. Ultimately, play around with the spice mix and see with what works for you heat wise.
I'm happy somebody had the creativity and balls to develop and make this mix. The pepper combination worked well. I have had my fair share of hot pepper mixes, but 9 Circles Of HELL did their homework and produced a product worthy of the 9 dissentions of hell.
https://twitter.com/9inecircles
This is our SMOKED Version:1/2 ounces of 9 Circles of Hell Small Batch Chile Powder -smoked9 Circles of Hell is an organic, naturally dried and ground chile powder containing a combination of nine different hot and superhot chiles.9 Circles of Hell includes a blend of 9 different hot and superhot chiles: Red Ghost Pepper, White Ghost Pepper, Red Habanero, Orange Habanero, Trinidad Scorpion, Chile Diablo aka Black Cobra aka Goat's Weed Pepper, Yellow Fatalii, Serrano Tampiqueno, and Chile de Arbol.The chiles are naturally air dried indoors and then ground coarse outdoors in a blade coffee grinder. After that the powder is mixed by hand several hundred times over a few weeks to insure consistency.
Web: http://9ineCirclesOfHell.com
Facebook: http://facebook.com/9ineCirclesOfHellEmail: info [!at] 9ineCirclesOfHell.com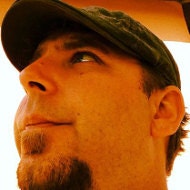 Stephen Bishop
9 Circles of Hell (original) – 1/2oz
Our ORIGINAL Version: 9 Circles of Hell is an organic, naturally dried and ground chile powder containing a combination of nine different hot and superhot chiles. #9CoH
Product Description
Michael Hepworth
287 S.Robertson Blvd, Beverly Hills, CA 90211
http://twitter.com/MrSpiritsman

http://alquimie.com.au/publicatio